CAMS Club Challenge – 2019
September 22, 2019 @ 8:00 am

-

5:00 pm

$60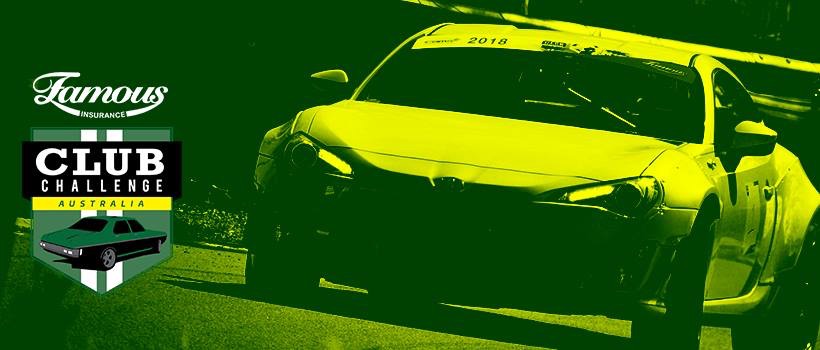 Would you believe it's that time already!? – the 2019 CAMS Club Challenge for Victoria is here!
Once again, hosted by Gippsland Car Club (GCC) and supported by CAMS at the famous Haunted Hills circuit at Bryant Park (Yallourn North) bringing together CAMS affiliated clubs for a regularity shootout!
This is a team event with between 3-5 Gemini's in a team to challenge against other teams. This will be a new scoring system – the first time it has been tried at Bryant Park – Each participant has the gap between their two fastest runs calculated and then the three smallest gaps from your team are added together. To win, simply be consistent! See the bottom of this page for the scoring system and frequently asked questions.
The event is to be held on Sunday the 22nd of September and it's our time to put in the great fight to take out the grand prize! The club did very well last time!
Much like last year, we are very keen to see all members of the GGOCC coming to the event! Cheer the team on and see some awesome racing or come as a driver and be a part of it (Just read the guides below). The committee is keen to teach the club how they can prepare and use their cars at a rare event like this. Fly the flag! Entry for spectators is free!
We will announce closer to the event any merchandise that is available – all funds will go towards helping our entries to the event!
There are spots available on the club team for financial members who would like to bring their cars down and race around this iconic hill climb track. All you need is to be a current financial member of the GGOCC and to hold a CAMS Speed/Speed Junior Licence. You can also purchase day licences before the event.
Note The GGOCC Committee values all club members and wants to encourage club member involvement, as such preference will be given to Non-Committee members and those that are in Gemini's!
If you need any guidance on how to apply for your licence, there are several members within the club and within the GGOCC Committee that have licences and can help. Craig Dutton, Tim Groen and Martin Edge are able to assist for example.
Still not sure? Watch one of the club members, Jeremy Thomas tear it around the track!
To enter, the following conditions must be met;
Current CAMS Licence (You can apply for one. Must be completed prior to the event)
Current CAMS Affiliated Club Membership (Financial Member of the GGOCC)
CAMS Logbook, Certificate of Description if issued & Road Registration (if applicable).
Your vehicle will pass the minimum standards required to race (See

Prepare for a come and try day

 for more information)
We are working through whether we have enough cars for two teams – not just one like last time! Register your interest as soon as possible to make sure you do not miss out!
All drivers will need to have registered their interest and paid for their entry fee before the 11th of September! Payment details will be supplied by email upon registration.
To register to participate – use the CAMS Club Challenge 2019 Entry Form
Further information on the event can be seen on The CAMS Club Challenge Information Page
Details on the Haunted Hills track are available on GCC's Bryant Park website
No Replies to "CAMS Club Challenge - 2019"
---