Sam and Caleb's yellow TD sedan
Yellow Gemini Barn Find
"We stumbled upon a post featuring some average photos of a yellow Gemini up in Central Victoria. Caleb engaged in a six-month conversation with the owner, patiently awaiting our chance to rescue it from its fate as an LS swap burnout car – a fate we couldn't bear to see it suffer. 😵
This stunning gem turned out to be a fully original grandma car, remarkably free of rust. When we found her, we proudly became her third owner. Her journey began when she was originally purchased from Lance Dixon's World of Cars in Doncaster on March 12, 1979. Over the years, she had been cherished, receiving regular servicing and care.
The previous owner, who had possession for a couple of years in Korong Vale, Victoria, had contemplated turning her into a burnout car, but he remained uncertain due to his diverse car collection. He made a general post about selling his Gemini cars, sharing glimpses of his shed, where the only visible part of the yellow Gemini was the right-hand front guard with the bonnet up. It was then that Caleb declared, "I want that!"
After six months of negotiations and anticipation, the time had come to hitch up the trailer and rescue our beloved gem before any change of heart could occur. Caleb embarked on his mission at the early hour of 3 am.
Once home, we treated her to a thorough wash and lovingly reunited her with her motor. A few necessary repairs were carried out to ensure she met roadworthy standards, but it didn't take much to prepare her for the road once again.
Since May 2016, this Yellow Gemini has been a cherished member of our family. We've proudly showcased her at numerous car shows and memorable Gemini cruises. She has become the centerpiece of countless great family memories and is undoubtedly well-loved. 🚗💛 #ClassicCarLove #GeminiAdventure"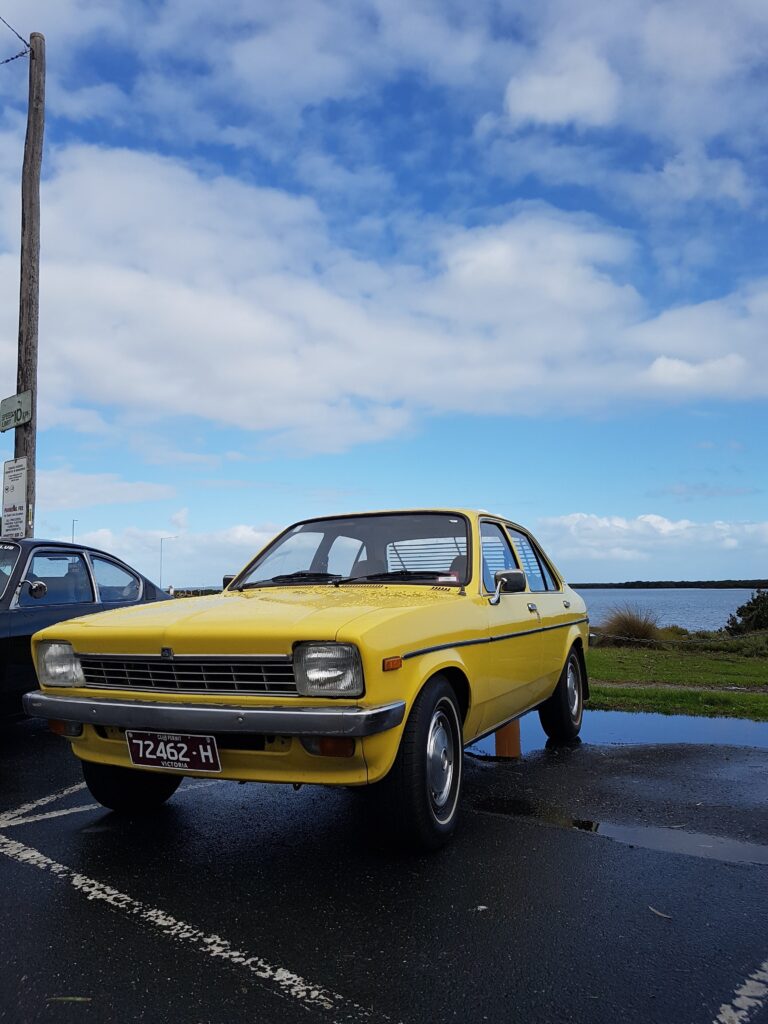 ---
1 Reply to "Sam and Caleb's yellow TD sedan"
September 9, 2023 (4:06 pm)

Great story and one well worth telling!! Thank you for sharing!
---